Archive for the 'Biographies' Category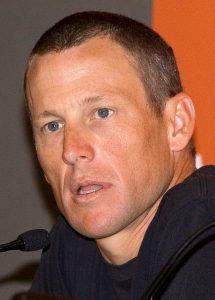 Lance Armstrong is a world class American athlete who won several world cycling championships and also a famous cancer survivor. This remarkable athlete won the highly prestigious Tour de France seven times straight in a row which made him the most successful athlete in the world of cycling. Who is Lance Armstrong and how did he developed such amazing skills to excel both professionally as an athlete and in his personal life as a successful cancer survivor?
This is his story.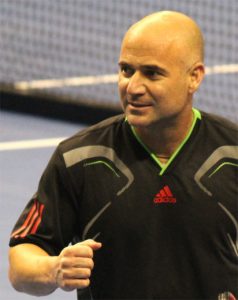 Andre Agassi might be one of the greatest tennis players the world had ever seen, but his personal life out of the tennis courts has attracted much attention as well. Known for his bad boy image, Agassi was aggressive both on courts and in his personal life. It seems that this retired tennis superstar always knew what he wanted and what's best for him. A history maker, he is the only American tennis player who won eight Grand Slam singles tournament in a single row. He's fiercely passionate and he's an inspiration to the new aspiring players. The life story of Andre Agassi never fails to capture our attention.
Agassi was born to the Iranian Emmanuel Mike Aghassian and his wife, Elizabeth in 1970 in Las Vegas, Nevada. Agassi turned professional at the tender age of 16 and never looked back since then. His first ever tournament was held in La Quinta, California where he beat John Austin, 6–4, 6–2 in the first round but lost to Mats Wilander in the second, 6–1, 6-1. He went on to win 60 singles titles, 8 Grand slams titles and an Olympic Gold Medal in 1996. He is the first male player in history to win all four Grand Slam titles on three different paying surfaces, clay, grass and the hard courts.
David Robert Joseph Beckham was born at Whipps Cross University Hospital in Leytonstone, London. The son of a kitchen fitter and a hairdresser mom, his father and mother were avid fans of Manchester united from the beginning. Young Beckham was first exposed to the game of football when he was a child. The twice runner up for the FIFA World first encounter with Manchester United in 985 at the age of 11 when he became the champion of the Bobby Charlton Soccer skills tournament. The winning prize includes a brief two weeks training period with Terry Venables' at the Nou Camp. His talents shone and eventually led to his signing up with the Manchester United team.
Mike Tyson was known as the highly controversial heavyweight boxing champ during the 1900s. The era of Mike Tyson was filled with sensational stories of his athletic prowess and his unfortunate encounters with the law because of his uncontrollable anger and sexual assaults. Because of these series of vicious behaviors, he was known as the most notorious boxers of his time for his aggressive behaviors inside the ring and out.