Gods of Sport covers all aspects of all sports through the lives of their stars. No matter if you are interested in the World Cup News, Wimbledon History, Masters Golf Tournament, Olympics Games in our website you will find an invaluable source of information. Feel free to contact us with any sports stories you would like us to publish.

David Robert Joseph Beckham was born at Whipps Cross University Hospital in Leytonstone, London. The son of a kitchen fitter and a hairdresser mom, his father and mother were avid fans of Manchester united from the beginning. Young Beckham was first exposed to the game of football when he was a child. The twice runner up for the FIFA World first encounter with Manchester United in 985 at the age of 11 when he became the champion of the Bobby Charlton Soccer skills tournament. The winning prize includes a brief two weeks training period with Terry Venables' at the Nou Camp. His talents shone and eventually led to his signing up with the Manchester United team.
Mike Tyson was known as the highly controversial heavyweight boxing champ during the 1900s. The era of Mike Tyson was filled with sensational stories of his athletic prowess and his unfortunate encounters with the law because of his uncontrollable anger and sexual assaults. Because of these series of vicious behaviors, he was known as the most notorious boxers of his time for his aggressive behaviors inside the ring and out.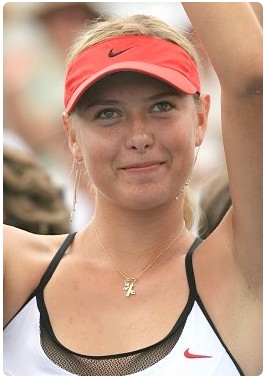 In spite of her supermodel looks, Maria Sharapova is a tigress in the tennis court and one of the greatest female players around. This tennis champion was born in Nyagen, Siberia in 1987. Sharapova started paying tennis at the tender age of four with the racket she received as a gift. Her talents were spotted when she exhibited extraordinary performance in a Russian tennis school by the World Champion Martina Navratilova. Navratilova was the one who encouraged and assisted young Sharapova's parents to help her pursue a serious tennis career.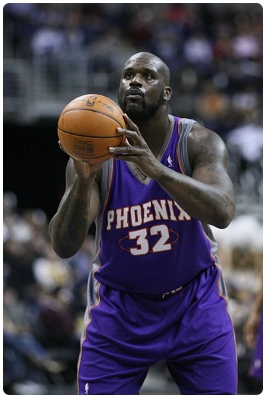 Shaquille O'Neal's stellar achievements include the 1999/00 MVP award, the 1992/93 NBA Rookie of the Year award, 15 All-Star game selections, 3 All-Star Game MVP, 3 Finals MVP, 2 scoring titles, 14 All-NBA team selections, and 3 NBA All-Defensive Team selections. His current rankings are as follows: fifth in points scored, sixth in field goals, seventh in blocks and fifteenth in rebounds. Beginning in 1992, he was signed with the Orlando Magic, helping the team to a total 41 wins and became part of the gold-medal winning U.S. Olympic team in Atlanta. He was later selected as one of the 50 Greatest Players in NBA history that same year.