Gods of Sport covers all aspects of all sports through the lives of their stars. No matter if you are interested in the World Cup News, Wimbledon History, Masters Golf Tournament, Olympics Games in our website you will find an invaluable source of information. Feel free to contact us with any sports stories you would like us to publish.

There are no other words to describe Roger Federer, but if you name him "legend" you can only be right. After six months out that made him slip out for the first time after 14 years from the top 10 ranked players, the timeless Roger Federer comes back and wins the Australian Open, the first Grand Slam of the season, and his eighteenth Grand Slam title in career. He surpassed an historic opponent, the great Rafael Nadal, after five intense and spectacular sets closed with the score of 6-4, 3-6, 6-1, 3-6, 6-3. The Swiss did not triumph in Melbourne since 2010. His last victory in a slam was obtained at Wimbledon in 2012. Federer and Nadal returned to compete in a Grand Slam final for the ninth time, but the first after five years and a half.
Immediately after the match, the two protagonists have confirmed a great style in the words.
I'd like to congratulate Rafa on an amazing comeback, Federer said, speaking to Nadal, I don't think either one of us believed we were going to be in the finals of Australia when we saw each other at your academy four or five months ago.
I would've been happy to lose to you. Tennis is a tough sport. There is no draws but if there were, I would've been happy to accept a draw tonight and share it with Rafa.
I wasn't sure if I was going to make it here so I want to thank you guys. the Swiss added, speaking to his team.
Speaking to Federer Nadal said he's "very happy" for him.
It's been a great month, the Spaniard said, speaking to spectators, For the first time in my career I've spent a full month here. It's been an amazing month for me.
I enjoy this beautiful country.
I worked very hard to be here today. It was a great match and Roger probably deserved it a little bit more than me.
I'm just going to keep trying. I feel like I am back at a very high level and I'm going to keep fighting to have a great season and for sure to come back here for many more years.
I'm going to keep trying hard to have the trophy with me in the future.
Before leaving the stage, he added, Now, I'll let Roger get the trophy and… see you next year!
Michael Phelps, an American swimmer, born in 1985 made history by being the first swimmer ever to win 8 gold medals in 2008 during the Olympic Games held in Beijing, taking over the record of 7 medals by Mark Spitz during the historical Olympic Games in Munich 1972. Michael Phelps started swimming when he was 7 years old; partly to follow his sisters and partly to get rid of excess energy he seems to have. When he was 10, he swam to his first American record for his age group.
In 2000, he is the youngest participant in the American aquatic team that is participating in the Olympic Games in Sydney. Although he did not win a medal, he gets media attention by finishing 5th in the butterfly finals. In 2002, when Michael was 17 years old, he swims himself into the picture by breaking the world record for 400m individual medley during the Pan Pacific Championships. During this Championships event, he wins 3 gold and 2 silver medals.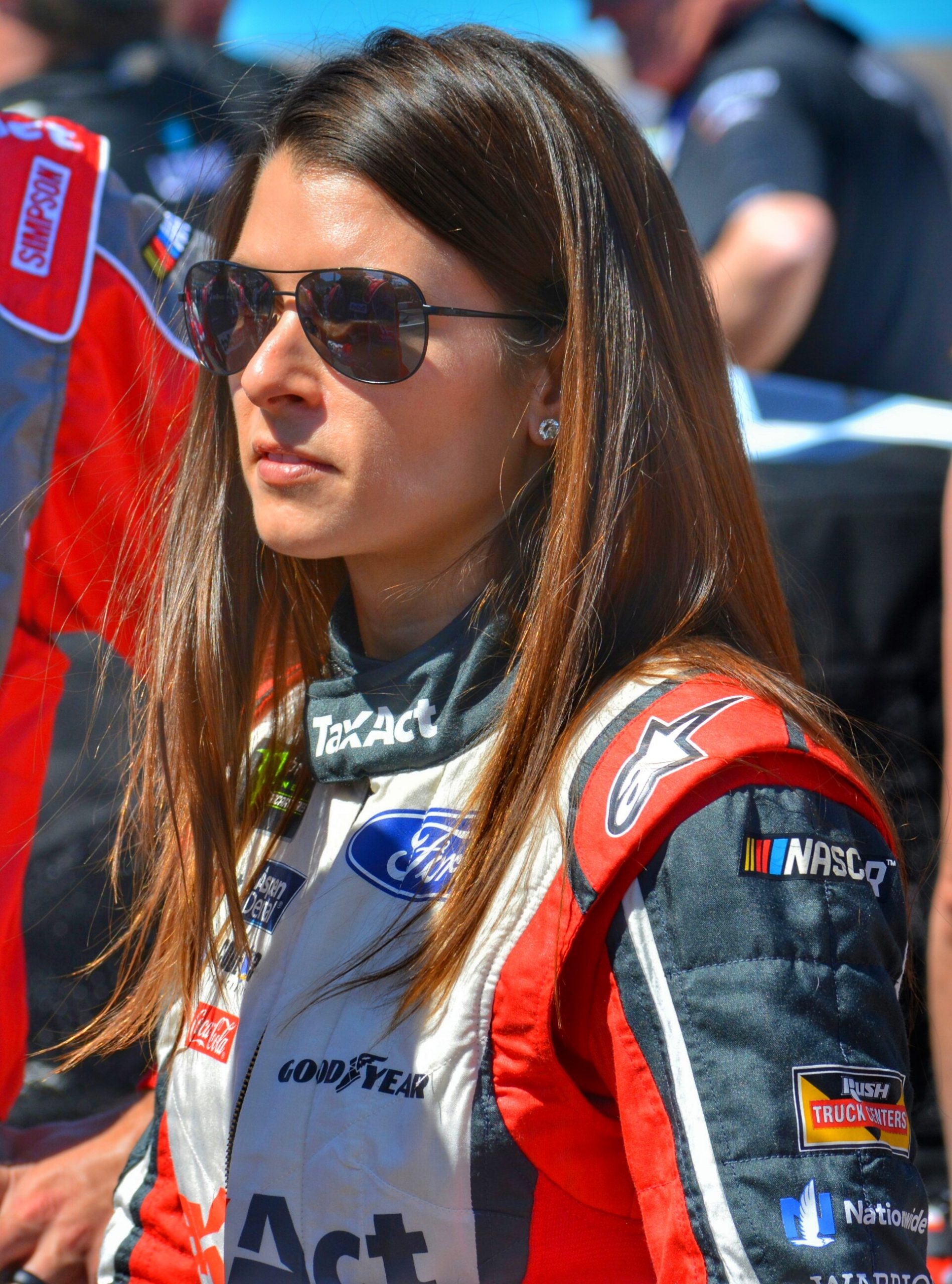 Danica Sue Patrick was born in Beloit, Wisconsin on March 25, 1982 and raised in Illinois. Her talents for racing began to show at the tender age of 10. She began go-karting at this very young age and won some World Karting Association championships. Her professional career began when she moved on England and joined the Indy Racing League at the age of 16. She made history when she finished second place in Britain's Formula Ford Festival which marked as the highest ever finish by a woman.
Sachin Tendulkar is the cricketer who has repeatedly broken his own records to prove his own ability in the world of cricket. Probably the best cricket of the world has been a wonder to the most sports analysts. He has delivered the world of cricket with a new era of cricket, a new dimension to the gentleman's game. Whether it is the test cricket or it is one day international cricket Sachin has always remained the highest scorer as a batsman. Sachin Tendulkar is the one and only one player to score a double century in an ODI match.